Especies que llevan su nombre (o de su familia)
Regresar al índice del Prof. Marcano
---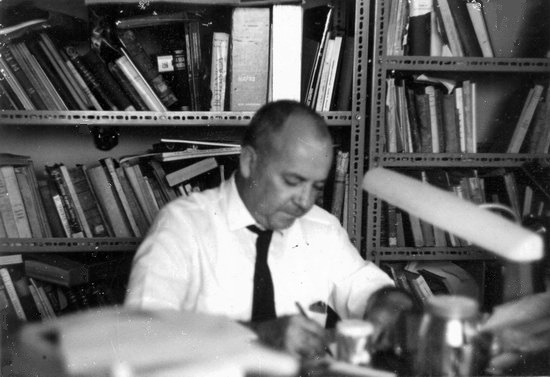 Esta lista contiene las especies biológicas dedicadas al Dr. Eugenio de Jesús Marcano Fondeur y/o su familia. Información sobre la publicación donde la especie fue descrita es suministrada siguiendo los enlaces correspondientes.

Los artículos descritos pueden ser encontrados en diversas fuentes of bases de datos bibliográficas. Si no los encuentra y si están marcano con las letras PDF, envíenos un mensaje y se lo proveeremos.

---
Insectos
Mamífero

Solenodon marcanoi (Patterson, 1962) = Antillogale marcanoi Patterson, 1962 (Familia Solenodontidae) [Fósil]
Reptiles

Anolis marcanoi Williams, 1975 (Familia Polychrotidae)
Panalopus marcanoi, antes conocido como Celestus marcanoi (Schwartz & Inchaustegui, 1976) = Diploglossus marcanoi Schwartz & Inchaustegui, 1976 (Familia Diploglossidae)
Chelonoidis marcanoi Turvey et al. 2017 (Familia Testudinidae) [Fósil]
Arácnidos
Moluscos
Proserpina marcanoi Clench, 1962 (Familia Proserpinidae)
Cymia marcanoi Vokes, 1989 (Familia Muricidae) [Fósil]
Plantas
Leuenbergeria marcanoi (Areces) Lodé = Pereskia marcanoi Areces (Familia Cactaceae)
Lepanthes marcanoi Hespenh. & Dod (Familia Orchidaceae)
Marcanoa domingensis Norris (Bryophyta)

---
Polycentropus marcanoi
Flint, O.S. Jr. 1976. The Greater Antillean species of Polycentropus (Trichoptera: Polycentropodidae). Proc Biol Soc Wash. (Proceedings of the Biological Society of Washington) June 25, 1976, 89 (17) p. 233-246. PDF
Diabrotica (Paranapiacaba) marcanoi (Coleoptera – Chrysomellidae)
Blake, D. H. 1971. Fifteen New West Indian Chrysomelid beetles. Proc. Ent. Soc. Wash. (Proceedings of the Entomological Society of Washington) 73:269-282 PDF
Genus changed to Paranapiacaba according to "CaribbeanInsects @ Harvard Entomology".
Takizawa, H. 2003. Check list of Chrysomelidae in West Indies (Coleoptera). Publicación Cientifica Ocasional, Museo Nacional de Historia Natural, Santo Domingo, Républica Dominicana. Hispaniola (n. s.) no. 2: 1-125.
Stenotabanus marcanoi Fairchild, 1980
Fairchild, G. B. 1980. Tabanidae (Diptera) from the Dominican Republic. Florida Entomol. 63: 166-188. PDF
Phyllophaga marcano Woodruff, 2005: 97
Woodruff, R.E. and Sanderson, M.W. (2005). Revision of the Phyllophaga of Hispaniola (Coleoptera: Scarabaeidae: Melolonthinae). Insecta Mundi 18(1-4), 1-154. PDF
Orthobelus marcanoi
Ramos, J.A. 1979. Membracidae de la República Dominicana (Homoptera: Auchenorhyncha). Universidad de Puerto Rico (Mayaguez). Estación Experimental Agrícola. Boletín, Mayagüez, 260: 1-71. PDF
Erythrolychnia marcanoi
Kazantsev, S. V. and Pérez-Gelabert, Daniel E. 2009. "Fireflies of Hispaniola (Coleoptera: Lampyridae)." Russian Entomological Journal, 17, (4) 367–402. PDF
Solenodon (Antillogale) marcanoi
Patterson, B. 1962. An extinct solenodontid insectivore from Hispaniola. Breviora, 165:1-11. PDF
Ottenwalder, J. 2001. Systematics and Biogeography of the West Indian Genus Solenodon. In Biogeography of the West Indies: Patterns and Perspectives (Woods, C. A. & F.E. Sergile, eds.) 253−329 (CRC Press, Boca Raton, Florida) (Cambio de nombre de Antillogale a Solenodon)
Williams, E. E. 1975. Anolis marcanoi new species, sibling to Anolis cybotes: description and field evidence. Breviora 430, 1-9. PDF
Schwartz, A. and S.I. Inchaustegui. 1976. A new species of Diploglossus (Reptilia, Lacertilia, Anguidae) from Hispaniola. Journal of Herpetology. 10(3): 241-246. PDF
Schwartz,A. & Henderson,R.W. 1991. Amphibians and Reptiles of the West Indies. University of Florida Press, Gainesville, 720 pp. (Cambio de nombre de Diploglossus a Celestus) PDF
Chelonoidis marcanoi
Turvey, Samuel & ALMONTE, JUAN & Hansford, James & Scofield, R & L. BROCCA, JORGE & D. CHAPMAN, SANDRA. (2017). A new species of extinct Late Quaternary giant tortoise from Hispaniola. Zootaxa. 4277. 1. 10.11646/zootaxa.4277.1.1. PDF
Neoscona marcanoi
Levi, H. 1992. American neoscona and corrections to previous revisions of eotropical orb-weavers (Araneae: Araneidae). Psyche 99:221-240 PDF
Centruroides marcanoi
Armas, L.F. de. 1981. El genero Centruroides Marx, 1889 (Scorpiones: Buthidae), en Bahamas y Republica Dominicana. Poeyana Oct 27, 1981. (223) 1-21. PDF
Microtityus consuelo Armas y Marcano Fondeur, 1987
Armas, L F de and Marcano Fondeur, E J. 1987. Nuevos escorpiones (Arachina: Scorpiones) de Republica Dominicana. Poeyana, 356, 1-24 PDF
Armas, L. F. y E. J. Marcano Fondeur. 1992. Nuevos alacranes de Republica Dominicana (Arachnida: Scorpiones). Poeyana 420: 1-36 (descripción de macho) PDF
Selenops marcanoi
Alayón G., G. (1992e). La familia Selenopidae (Arachnida: Araneae) en República Dominicana. Poeyana 419: 1-10. PDF
Proserpina marcanoi
Clench, W.J. 1962. New species of land mollusks from the Republica Dominicana. Breviora (173): 1-5, 1 pl. [24 Diciembre] PDF
Cymia marcanoi
Vokes, E.H. 1989. Neogene paleontology in the northern Dominican Republic. 8. The family Muricidae (Mollusca: Gastropoda). Bulletins of American Paleontology , vol. 97, No. 332, pp 5-94 PDF
Leuenbergeria (Pereskia) marcanoi (Areces) Lodé
Areces-Mallea, A.E. 1992. Pereskia marcanoi, a new species of Cactaceae from Hispaniola. Brittonia 44: 423-428. PDF
Lepanthes marcanoi Hespenh. y Dod
Hespenheide, H.A. & D.D. Dod. 1993. El género Lepanthes (Orchidaceae) de La Española. III. Moscosoa 7: 171-198. PDF
Marcanoa domingensis Norris (Briophyta)
Este género no se llegó a publicar. La única referencia anecdótica de este género ocurre en el artículo de Félix Servio Ducoudray de 1979: "El suyo, Marcanoa domingensis, todavía no estaba bautizado cuando lo encontró por primera vez en 1965, casi en el mismo lugar donde lo vimos ahora: cerca de la cima de Casabito. Y no era sólo especie nueva, sino un género desconocido hasta entonces. Después volvió al sitio con el profesor Morris (D.H. Norris), catedrático de una de las universidades de California y que por ser briofitólogo, esto es, especialista en musgos, había venido a estudiarlos. Y Morris consideró de justicia dedicarle el género a quien lo había descubierto" (Ducoudray, F.S. 2006. El Tocayo de la Naturaleza. La Naturaleza Domincana. V. 6. Grupo León Jimenes. Santo Domingo, D. N. República Dominicana)

No se ha encontrado en las siguientes referencias y catálogos de musgos por lo que concluimos que no existe:
Judd WS (1980) Notes on the Moss Flora of Hispaniola. The Bryologist: Vol. 83, No. 4 pp. 555–558
Buck, W. R. & W. C. Steere. 1983. Un listado preliminar de los musgos de la Española. Moscosoa 2 : 28-53 .
Base de datos Tropicos del Jardín Botánico de Missouri.
---
Regresar al índice del Prof. Marcano